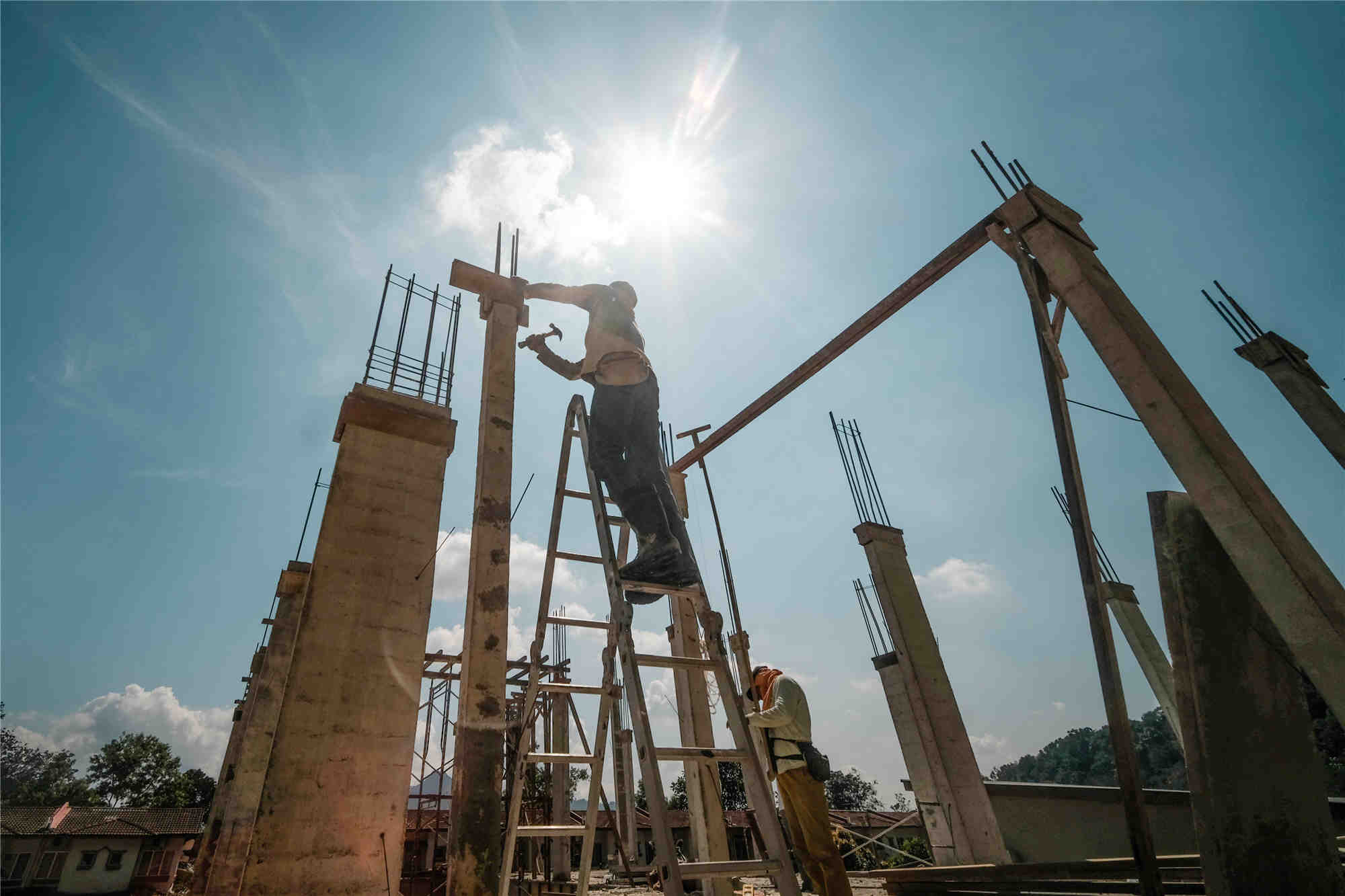 The construction industry in Malaysia has returned to pre-2020 growth, says Construction Industry Development Board (CIDB) chief executive officer Datuk Ahmad Asri Abdul Hamid.
"Since Malaysia's transition to the endemic phase, the construction industry has bounced back with growth similar to pre-2020.
"We expect to see RM150bil in total value of construction projects in Malaysia this year, compared to RM140bil last year," he said during a soft launch of International Construction Week 2023 (ICW 2023).
Hosted by CIDB, the theme for ICW 2023 is "Leading ESG in Construction".
ESG stands for environmental, social and governance.
Ahmad Asri said ESG served as a guiding principle in the construction industry and could be achieved effectively and efficiently through the adoption of technology.
"With ESG as the 'goalpost' and having technology as the drivers of transformation, we can improve sustainability, quality and safety.
"Without the ESG element you will not be competitive in the global market and may not even penetrate some of the markets because of the requirements.
"This is the right time for companies to position themselves to build competitiveness towards transforming the construction industry in Malaysia," he said.
Ahmad Asri said ICW would allow industry stakeholders to be introduced to new products and technologies and explore innovations available in the market.
He said ICW 2023 would be taking place from Nov 15 to 17 at Malaysia International Trade and Exhibition Centre (Mitec), Kuala Lumpur.
ICW 2023 will also feature BuildXpo, which is a mega exhibition covering the whole supply chain of the construction industry.
BuildXpo will be organised by exhibition and event provider Qube Integrated Malaysia Sdn Bhd.
Qube executive chairman Richard Teo said BuildXpo was expected to attract 500 exhibitors from some 10 countries and more than 10,000 trade visitors.
"We estimate business deals to be generated during and beyond the event to be worth over RM1bil," he added.
(Source: https://www.thestar.com.my/metro/metro-news/2023/03/23/construction-back-to-pre-2020-growth)