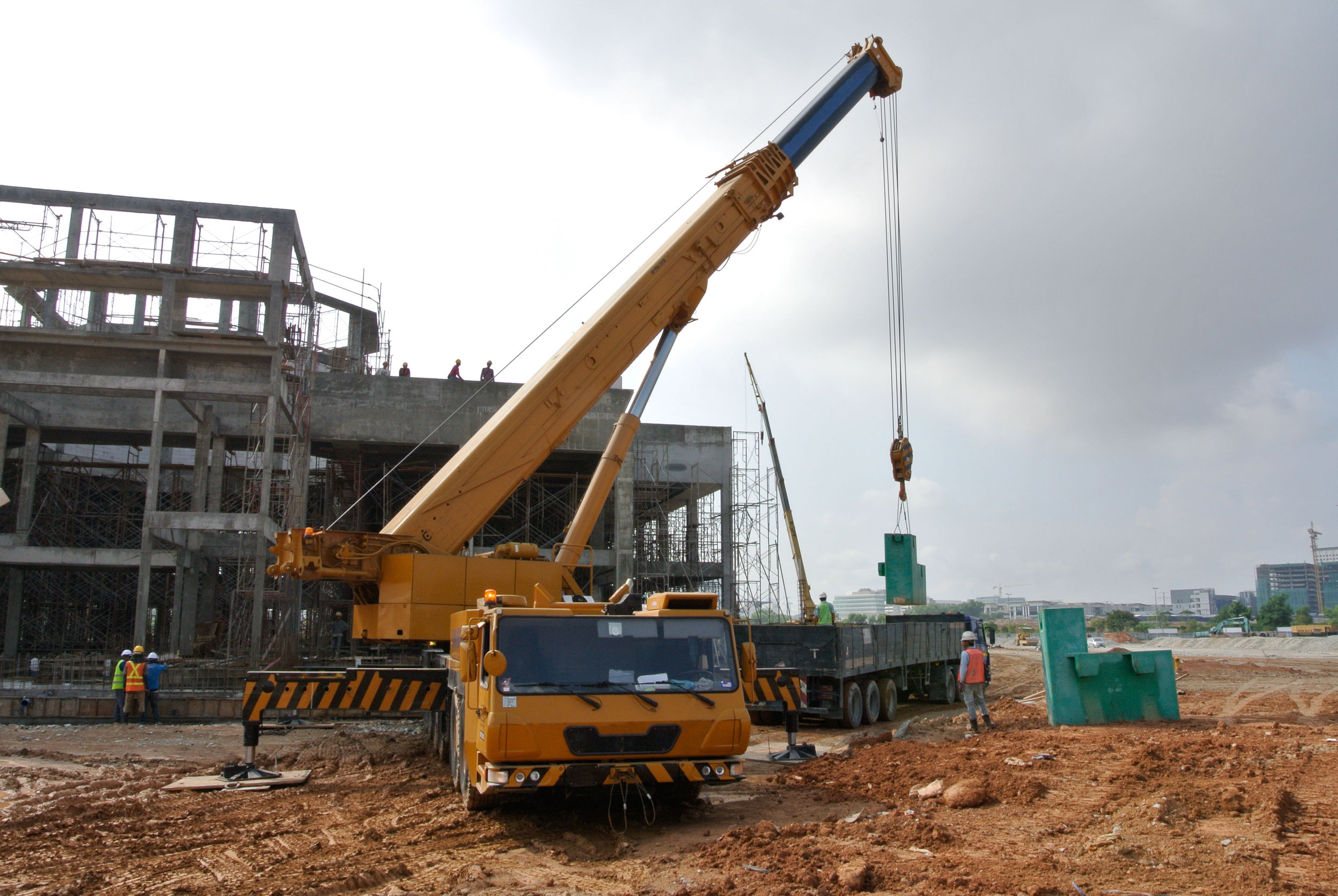 The future is still somewhat uncertain for construction companies as the federal administration is likely focusing on strengthening national coffers and mitigating high debt levels amid the Covid-19 pandemic, said analysts.
"We remain cautious on the outlook for the construction sector. The government has very limited room for fiscal manoeuvre given the still-elevated national debt and reduced petroleum revenues," AmInvestment Bank Bhd (AmBank Research) wrote in a recent note.
It noted that in Sarawak, the state could step in to fill the gap with the RM11 billion state reserve-fuelled infrastructure projects comprising the Coastal Road, Second Trunk Road and 11 mega bridges (ahead of the state election which must be held by Sept 2021).
However, the rollout of work packages from these highly publicised projects seems to have hit a snag after the initial hype.
Hong Leong Investment Bank Bhd (HLIB) said last month it's staying 'Neutral' on the construction industry as it sees recent positive newsflow on mega projects being offset by the weaker private jobs outlook due to the soft property market.
Since May 4, gradual work resumption has been at around just 30% in all construction sites operational as at mid-June, it added.
Broad sector normalisation will be gradual, as there are around 450,000 legal construction foreign workers, while Malaysia had a test capacity of 36,000 as at end-June.
It also cited some industry players as saying that a complete work pace normalisation to pre-Movement Control Order (MCO) levels is impossible as long as standard operating procedures are in place, with 90% to 95% of pre-MCO operating capacity as the new normal.
Under Budget 2020, development expenditure stood at RM56 billion, of which the disbursement was hampered by political changes and the Covid-19 outbreak. The Prihatin economic stimulus package also had an additional RM23 billion worth of fiscal injections classified as development expenditure.
For Sarawak-based marine engineering, civil engineering and construction firm Hock Seng Lee Bhd (HSL), the uncertain sector outlook is partially mitigated by its niché strength in marine works and land reclamation.
At present, HSL's outstanding construction orderbook is estimated to stand at RM2.1 billion.
"Our forecasts assume job wins to normalise to RM400 million annually in the financial years ending Dec 31, 2020 (FY20), to FY22, after a bumper year in FY19 with job wins of about RM700 million.
"So far in FY20, HSL has yet to secure any major new job," AmBank Research noted.
The firm has a 'Hold' rating on HSL, with a fair value of RM1.13.
According to HSL, its productivity has improved to 60% of pre-pandemic levels, from 30% to 40% in June.
"That said, disruption to the supply chain is still an issue, especially labour shortage. We estimate the group's outstanding orderbook remains healthy at RM2.2 billion with no project cancellation thus far," Public Investment Bank Bhd wrote in a note.
It maintained a 'Sell' call on the construction player, with a target price of 92 sen.
Separately, AmBank Research expects Sunway Construction Group Bhd to turn in a small net profit of between RM5 million and RM10 million for its second quarter ended June 30, 2020, translating to a 39% to 70% quarter-on-quarter decline.
(Source: https://themalaysianreserve.com/2020/08/11/construction-sector-still-cautious/)