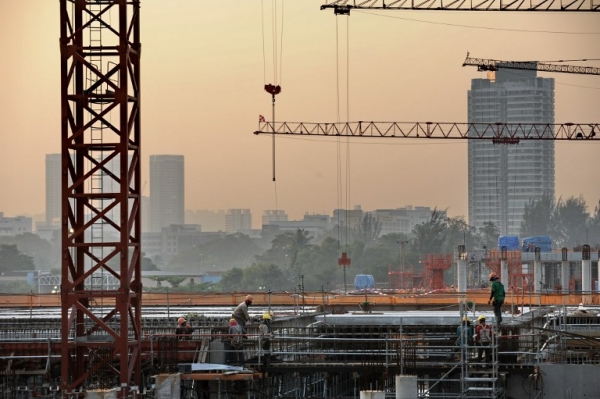 KUALA LUMPUR: The construction industry grew at the rate of 14.3% until the middle of this year with projects worth RM69bil carried out until September, Works Minister Datuk Seri Fadillah Yusof said.
He said 39% of the projects valued at RM27bil were non-residential projects, residential projects (33%/RM23bil), infrastructure projects (22%/RM15bil), and social services (6%/RM4bil).
Fadillah said the construction sector grew 10.9% last year with projects valued at RM124 bil, of which 30% or RM38bil were residential projects.
The rest of the projects comprised non-residential projects accounting for 41% valued at RM51bil, infrastructure projects (21%/ RM26bil) and social services (8%/RM9bil), he said at the signing of a memorandum of cooperation (MoC) on governance, integrity and prevention of corruption with construction industry players here yesterday.
Eight associations inked the MoC with the government with the Construction Industry Development Board of Malaysia (CIDB) and the Malaysian Institute of Integrity (IIM). — Bernama
(Source: The Star Online)